From: Catharine Whiteside, Dean, Faculty of Medicine, Vice Provost, Relations with Health Care Institutions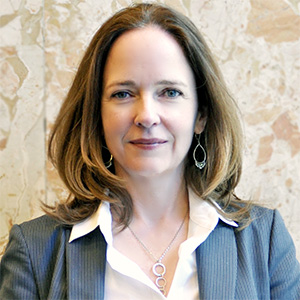 I am pleased to announce the appointment of Professor Jennifer Gibson as Director of the Joint Centre for Bioethics, effective April 1, 2014 for a three year term. I would like to thank her for serving as Interim Director over the past year.
Professor Gibson is Associate Professor in the Institute of Health Policy, Management, and Evaluation. She was Associate Director of Partnerships & Strategy at the Joint Centre for Bioethics (JCB) from 2007-2013 prior to being appointed Interim JCB Director in April 2013. Professor Gibson directs the World Health Organization Collaborating Centre for Bioethics at the University of Toronto, cofounded the Global Network of WHO Collaborating Centres for Bioethics, and co-directs the Societal Values & Public Program of the Canadian Centre for Applied Research in Cancer Control. She holds a PhD in philosophy, with a specialization in Bioethics, from the University of Toronto. Her current funded research focuses on ethics and health system integration, organizational ethics, and resource allocation ethics. Professor Gibson is an award-winning teacher in the MHSc in Bioethics program and supervises graduate students through the Collaborative Program in Bioethics at the University of Toronto. She has served as an expert member on government advisory committees on policy issues such as critical care triage, drug funding and supply, organ transplantation, pandemic planning, and citizen engagement.
Please join me in congratulating Professor Gibson on her appointment.