From: The Ministry of Health and Long-Term Care – Ontario.ca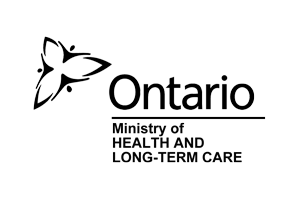 The following provinces and territories have joined together to form an expert advisory group to provide advice that will inform the development of policies, practices, and safeguards required when physician-assisted dying is legalized in their jurisdictions. This work is in addition to the federal government's external panel, which is developing options that will inform the federal government's legislative response to the Supreme Court's decision.
Alberta
British Columbia (observer)
Manitoba
New Brunswick
Newfoundland and Labrador
Northwest Territories
Nova Scotia
Nunavut
Ontario
Prince Edward Island
Saskatchewan
Yukon
The provincial-territorial expert advisory group will seek advice from stakeholders and those with expertise in this area, and will consider key policy questions related to how the provinces and territories implement the Court's decision, as their jurisdictions are responsible for delivering health care and regulating health care professions.
Provincial-Territorial Expert Advisory Group
The members of the provincial-territorial expert advisory group on physician-assisted dying include patient, health care, ethics and legal experts from across Canada.
Dr. Jennifer Gibson (Co-Chair) – Director of the University of Toronto Joint Centre for Bioethics
Maureen Taylor (Co-Chair) – Physician Assistant in Infectious Diseases and Medical Journalist
Dr. Doug Cochrane – Patient Safety and Quality Officer for British Columbia and Chair of the BC Patient Safety and Quality Council
Dr. Jocelyn Downie – Professor in the Faculties of Law and Medicine at Dalhousie University
Ruth Goba – Interim Chief Commissioner of the Ontario Human Rights Commission
Dr. Nuala Kenny – Professor Emeritus of Bioethics at Dalhousie University and Former Ethics and Health Policy Advisor to the Catholic Health Alliance of Canada
Arthur Schafer – Director of the Centre for Professional and Applied Ethics at the University of Manitoba
Dr. Trevor Theman – Registrar of the College of Physicians and Surgeons of Alberta
Dr. Karima Velji – President of the Canadian Nurses Association and Integrated Vice President, Mental Health Services, for London Health Science Centre and St. Joseph's Health Care London
The expert advisory group is expected to complete its final report before the end of 2015. Federal, provincial and territorial governments have until February 2016 to implement responses in advance of the Supreme Court's decision taking effect.
Media Contacts
Shae Greenfield
Minister Hoskins' Office
416-325-5230
Christine Burke
Minister Meilleur's Office
416-326-3266
David Jensen
Ministry of Health and Long-Term Care
416-314-6197
Brendan Crawley
Ministry of the Attorney General
416-326-2210
© August 14, 2015, Ontario.ca