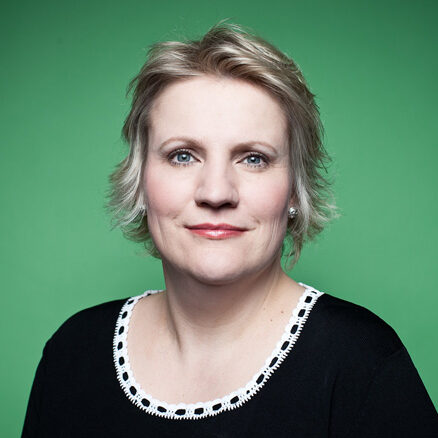 Elizabeth Peter, RN, BScN, BA, MN, PhD
Professor
SGS Status: Full Member
Primary Graduate Appointment: Lawrence S. Bloomberg Faculty of Nursing
Program: Collaborative Specialization in Bioethics
Primary Teaching Responsibilities:
NUR 1021 – Nursing Ethics,
NUR 1017 – The History of Ideas in Nursing
Available to Supervise CSB Students: Yes, but currently at capacity
Research Interests
feminist ethics, nursing ethics, research ethics, community care
Current Research Projects
SMARTVIEW: Technology Enabled Remote Monitoring and Self-Management - Vision for Patient Empowerment following Cardiac and Vascular Surgery. Canadian Institutes of Health Research (CIHR), eHealth Innovation Partnership Program (eHIPP) Grant.
Nominated PI: McGillion, MH, Principal Applicants: Bender, D., Carroll, SL, Cooper, L., Devereaux, PJ Harriman, M., Krull, K., Peter, E, Ritvo P, Turner A, Yost J.
I am a PI leading the qualitative component of this multi-method study by examining the patient, family and clinician experience from an ethical, legal, and social perspective as patients transition from hospital to home.
Examining the roles and responsibilities of research assistants in their interactions with research participants in vulnerable circumstances (with Judy Friedland)
I also have a number of manuscripts and book chapters of a theoretical nature that are in various stages of completion.
Education & Training History
BScN Nursing, University of Windsor
BA, Philosophy, York University
MN, Nursing, University of Toronto
PhD, Institute of Medical Science (Collaborative Program in Bioethics), University of Toronto
Honours & Awards
Gail J. Donner Award for Excellence in Nursing Education, Sigma Theta Tau International
The Christine Harrison Bioethics Education Award for Integration of Theory & Practice
Lawrence S. Bloomberg Faculty of Nursing Teaching Award for Excellence in Educational Leadership
Other Affiliations
Chair, Health Sciences Research Ethics Board